Students would be enrolled to do the internship and graduation thesis in Japan
On February 11, the Rector Assoc. Prof. Vo Thanh Tung had the meeting with the representatives of enterprises from Japan in order for students to do the internship and graduation thesis in Japan.
Participating in the meeting, there were also Vice Rector Assoc. Prof. Tran Ngoc Tuyen, Dr. Nguyen Truong Tho – Head of Office for Science Technology and International Relations and MA. Thai Nhat Truong – Vice Head of Office for Student Affairs. Partner representatives were Mr. Kondo – Director of the project, Mr. Shimpei Ota – Director of Grande – Etoile Company and representatives of 10 companies from Japan.
The program of student enrollment to do the internship in Japan has been implemented between University of Sciences, Hue University and Grande – Etoile Company for years. From April 2019 to the present, there were 02 classes with 39 students in Information Technology. Specifically, on February 10-11, groups of students presented their own project in front of the leaders of the companies. Those who participated in the program would be trained Japanese language equivalent to N4 free of charge, would be transferred 02 credits equivalent to an essay as well as other skills and knowledge of Japanese etiquette.
Addressing at the meeting, the Rector Assoc. Prof. Vo Thanh Tung welcomed the delegation and stated the collaborative prosperity among the insttitutions and affirmed the educational quality as well as the qualification of University of Sciences' students. Mr. Kondo Hidemasa believed that this program stimulated to call for the investment from the foreign enterprises to Hue City in genenral and to University of Sciences in particular. Accordingly, both side would continue to expand the cooperation on other fields such as Telecommunication and Electronics, Physics, Mathematics and Architecture in the future.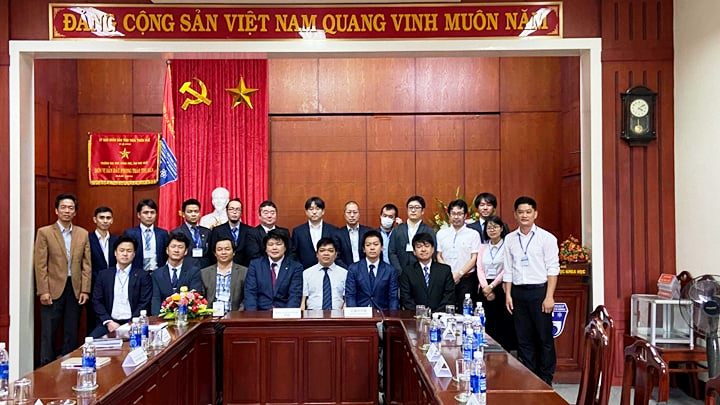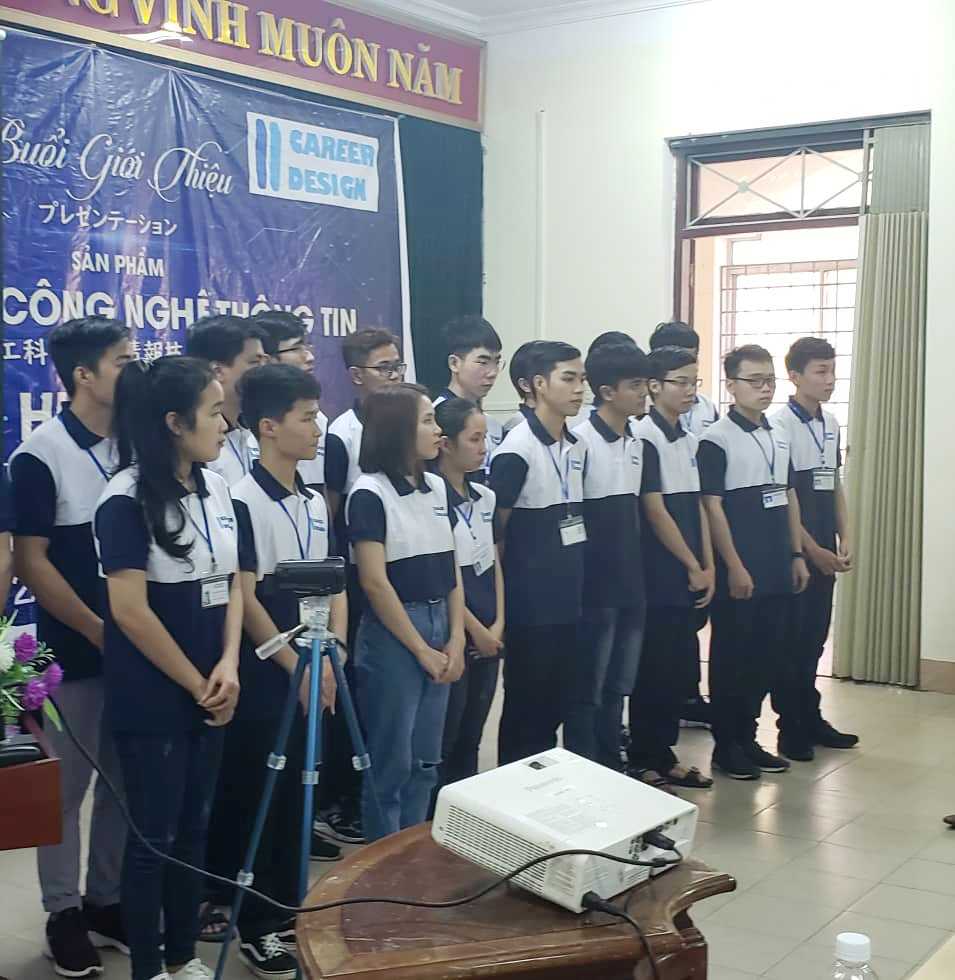 User: TH